Welcome to Shenzhen Wanxuan Magnetic Industry Co., LTD.
For samarium cobalt magnets, you need to pay attention to these points!
---
---
Samarium cobalt magnet is a kind of magnet made of samarium, cobalt and other metal rare earth materials. Before making magnets, the raw materials need to be crushed, pressed and sintered. Now samarium cobalt magnets are often used in aviation, communication In the industries of machinery, machinery, electrical machinery, etc., the demand is quite large.
Many companies need to use SmCo magnets , so this time, Shenzhen Magnet Manufacturer - Wanxuan Magnetics will talk to you about what you need to pay attention to about SmCo magnets.
1. Although the samarium cobalt magnet has very good coercivity and good temperature stability, it is easy to peel off. When handling them, Shenzhen magnet manufacturers remind operators to wear goggles.
2. When handling the SmCo magnet, the operator needs to handle it with care and do not use iron workbench. The Shenzhen magnet manufacturer reminds that in addition, a spacer needs to be placed between the two magnets, otherwise the SmCo magnet will Hitting together can cause the magnet itself to shatter, creating a hazard.
3. The manufacture of SmCo magnets is called the sintering process. These raw material alloys are usually processed in a non-magnetized state. Shenzhen magnet manufacturers need wet fine grinding (water-cooled heat dissipation) and diamond grinding wheels for SmCo during production. SmCo has a low ignition point , if not dry, it is easy to catch fire.
The above three points are the sharing of this Shenzhen magnet manufacturer, I hope you can notice it when using it.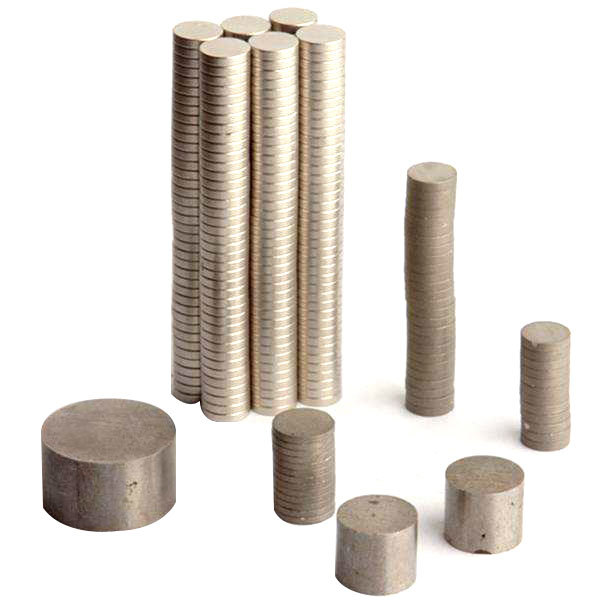 ---