Welcome to Shenzhen Wanxuan Magnetic Industry Co., LTD.
Magnet manufacturers take you deeper into aluminum nickel cobalt magnets
---
---
Alnico magnets are now mostly used in instrumentation, motors, electrical appliances, mechanical equipment and other industries. Many companies need to use Alnico magnets in factory production, but many friends just need to use them. But I don't know much about it. This time, the magnet manufacturer—Shenzhen Wanxuan Magnetic Industry Co., Ltd. will take you to learn more about it!
The introduction of AlNiCo magnet is as follows:
1. AlNiCo magnet is an alloy made of aluminum, nickel, cobalt, copper, iron and other materials. According to different processing techniques, it can be divided into cast AlNiCo and sintered AlNiCo.
2. What is the general production process of AlNiCo magnets in magnet manufacturers? The details are as follows:
(1) The production process of sintered AlNiCo magnets: raw materials - ingredients - cracking powder - pressing - sintering - heat treatment - magnetic inspection - finishing - finished products (2) The production process of cast AlNiCo magnets
: raw materials -Batching-melting-casting-heat treatment-magnetic inspection-finishing-finished products
3. Alnico magnets can be divided into isotropy and anisotropy according to material properties.
(1) Sintered AlNiCo is produced by powder metallurgy. Magnet manufacturers can process it into different sizes and shapes. It is suitable for the production of small-scale products with small size and light weight. The density is lower than that of casting, but the machinability better.
(2) Cast AlNiCo magnets are produced by smelting methods, and the processing cost is relatively low. It is suitable for magnet manufacturers to produce AlNiCo magnets with simple shapes, large sizes, and large-scale products;
for the specific content of AlNiCo magnets, this magnet The manufacturer is introduced here, hoping to help manufacturers and friends who want to buy AlNiCo magnets. Wanxuan Magnetics has developed and manufactured magnets for many years. There are a large number of off-the-shelf magnets that also support customized drawings. Welcome to consult!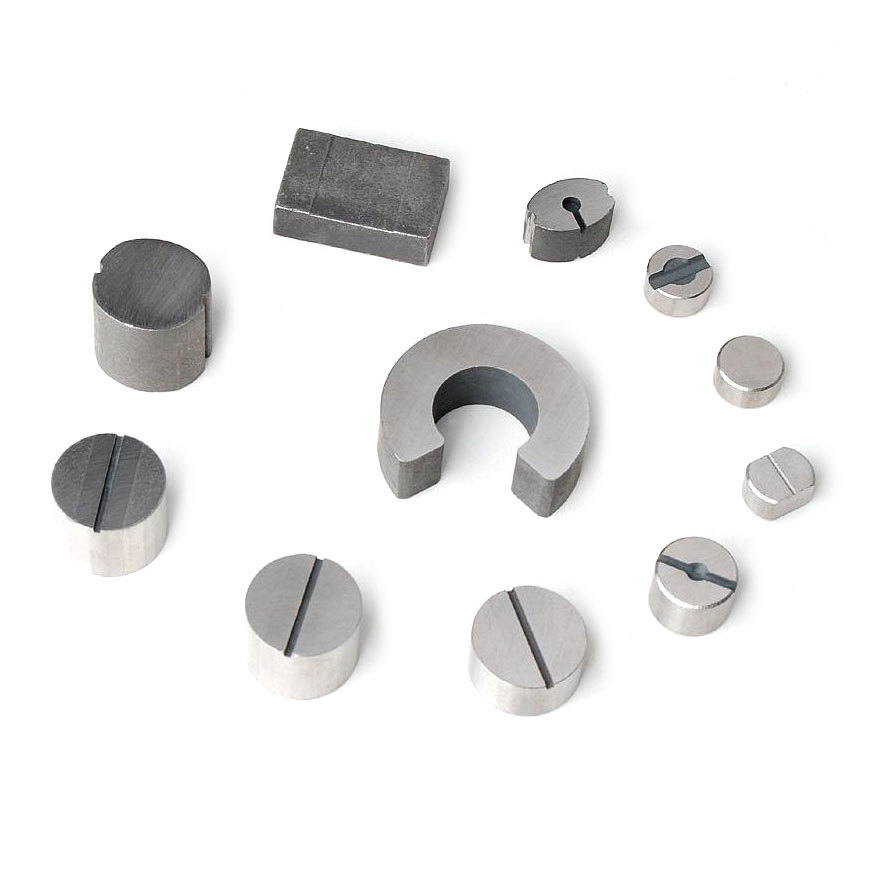 ---